If you are a small business owner, you know that the margins can be tight sometimes. You might not have an unlimited budget to improve your business at first glance.
This does not mean you cannot take steps to get better results for your company! Here are eight smart ways to instantly improve your business today.
1. Get a Memorable Short Domain name That Contains Your Main Keywords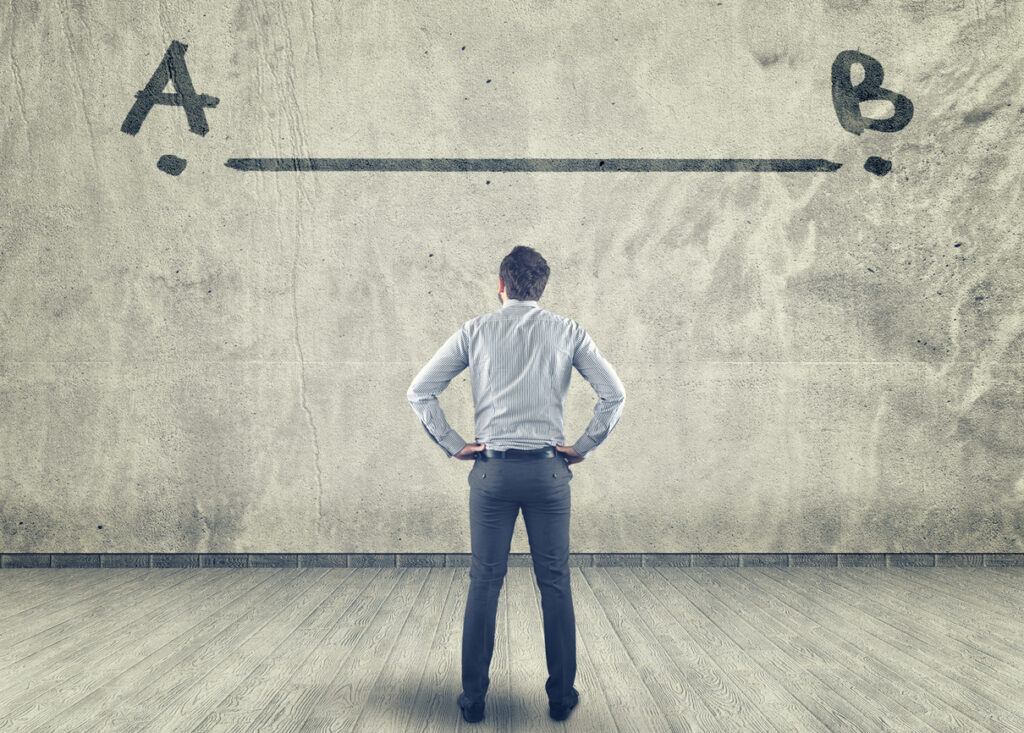 A domain name is the address of your website. A domain name that contains keywords for what you do can increase traffic to your site when people search those terms on Google or other search engines.
Domain names typically cost between $8 and $25 per year, but you may find a premium name that has a larger one-time cost for the first year.
To find the best domain name for your business, start by listing all the keywords that represent your company. For example, if you are a bakery and sell cakes to customers, then keywords might include "cakes," "bakery," "pastries," or even the name of your business. You can also get creative with domain names by including catchy phrases such as "cream cakes" for a bakery.
The best domain names are short, memorable, and easy to spell so that they can be easily found on the web by people who know what you do or how to pronounce your name. You may need to search for dozens of potential names before you find one that is available.
The most common domain name extensions are .com, .net and .org. There is also the option of having a country code at the end such as "de" for Germany or "jp" for Japan. New extensions are being released all the time for specific purposes. You'll want to try to find one with .com as the extension since it's the most popular, but if you find the right keywords, consider the other extensions as well.
2. Use a Company Email, not a Free Email Address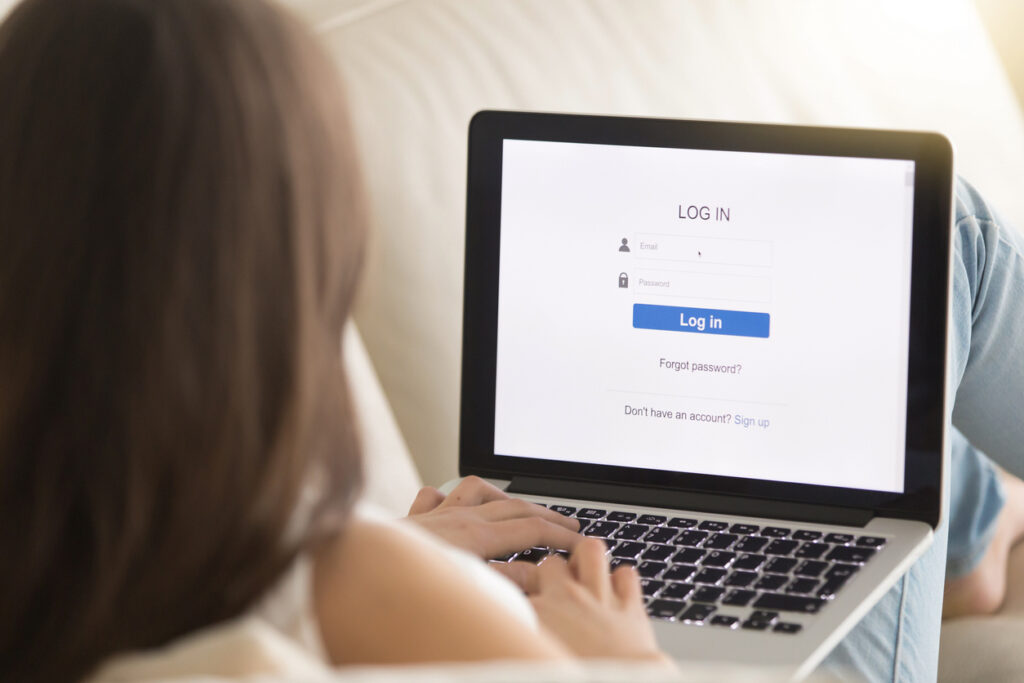 In a world where we are bombarded with marketing messages constantly, it is important for your business to stand out from the competition to maintain success. One way to do this is by using a company email, not free services like Gmail or Yahoo.
This will help you maintain trust with consumers and keep your business top of mind when they need your products or services and will give your company a more professional image.
If you followed step 1 above about registering your domain name, the next step is to use that domain name to create an email account. If we go back to our bakery example, let's say that you found a domain of creamcakes.com. Here are some sample emails that a company may consider using:
The first two are from free email providers. While they are great to use for a personal email, they do not help build the brand and its credibility. It doesn't really feel that it exists.
The third is from the domain and looks more like an email address that would belong to a bakery that sells creamcakes. It just looks more professional.
The cost to get a professional email can range from only a few dollars to as much as $20/month. To get started, you will need an email service provider like Mandrill or Zoho Mail and a domain not already registered with another company that may be using it for their business. You can even register it with Gmail and use that same system for as little as $6/mo per email address.
3. Secure Your Website Using SSL/TLS Encryption
SSL stands for "secure sockets layer" and is a protocol that provides for the secure transmission of data. It has been replaced by TLS, so it is important to know the difference between these.
TLS stands for transport layer security and, as a successor of SSL, has been designed with more modern encryption standards that are up-to-date with current requirements in mind. The main goal of TLS was to provide protection against protocol downgrade attacks by implementing features such as perfect forward secrecy.
However, even though the security has been changed to TLS, it is still referred to as SSL encryption by many.
One of the most crucial things about SSL/TLS is that it secures your data and ensures that the information being transmitted can't be deciphered. This means an attacker would not have been able to read any private communications or messages sent on a website through SSL encryption even if they were present in proximity with either side.
When you visit a website, it can be protected either by SSL encryption or not. If it is, you see a closed lock icon in the browser's address bar. This shows that your connection to the site was encrypted and that no one could intercept any data while being transferred from your computer to theirs.
You have peace of mind when using an SSL-secured website because the data is protected, and there is no way for a hacker to steal your information.
If it's not, you see an open lock icon in the browser's address bar. Anyone with excellent tech or hacking skills could intercept your sensitive details while being transferred between computers. They can read them or even change them before the recipient even receives them.
When using an unencrypted site, there is no way to know if the website has been hacked or compromised, and your personal information could be used in a malicious manner without you ever knowing it happened.
Therefore, as a business owner, wouldn't it make sense for you to provide this security to all your customers?
If you're looking for a way to protect your website and make sure it is secure, then we recommend an SSL certificate. The cost of this protection is very low, in some cases even free, and will provide peace of mind for you as the website owner.
There's one thing to keep in mind when using SSL/TLS protection on your website. If you allow the certificate to expire, your site will stop working. It will display a message that the site is not secure. To access your site, the user will have to click a button to bypass the alert.
Besides SSL/TLS protection, we recommend setting up a monitor to alert you ahead of when your certificate will expire. With this protection set up, you can renew it before the date of expiration.
4. Register Your Business on as Many Profile Sites As Possible
The majority of consumers who end up visiting your website will not know about your web address prior to searching your company online. The easiest way for them to find your business is through a search engine, and the best result will be from the first page of results (in most cases).
Researching on which websites are popular in your industry can also provide you with an easier list of places where you might want to register. These include Yelp, Facebook, and Google My Businesses.
More than 100 directories have some sort of authority on the Internet. The first thing you should be concerned with is whether you are listed with them or not.
The second thing you should be concerned with is whether or to what extent the site has found your business information and presented it. If they are giving out incorrect phone numbers, addresses, and names of the company (if applicable), then this can lead to a loss in customers for your company. It also takes longer for customers to find you because they will have to spend more time doing the research themselves.
Your name, address, and phone number are known as your NAP. Search engines use your NAP in different ways when presenting information about you and what you do, so it is important that these profiles match as well.
The best way to avoid this issue altogether is by registering with all websites available where there are business directories or search engine results on the first page of results.
Finally, you want to make sure you do not use different information on a site that is authoritative in the industry for your company. Even if you have two phone numbers, if you use both of them on different profile sites, it will appear as if you are not reliable. Therefore, for best results, make sure all your NAP information on all sites matches exactly.
In conclusion, you can register your business in a lot of places even before your website appears on the Google search engine. You just have to do research as to which ones will be the most helpful for you.
Ensure that all NAP information on every site matches or is consistent regardless of the website you're signing into to avoid appearing as if your data is unreliable.
5. Know the Basics of SEO and Implement on Your Website
As a business owner, your website can be an automated salesperson, constantly looking for new clients. To maximize what your website can do, you focus on improving the site for search engines. The process is called SEO (search engine optimization).
What is SEO? Simply put, SEO is the art and science of getting a page to rank well in search engines. The more visitors you get from Google or Bing, the better your website will perform economically.
Websites found on top of search engine results pages (SERPs) attract much more traffic for every keyword that they rank for. SEO is also an umbrella term for many lesser-known elements of internet marketing such as link building, natural anchor text, semantic keywords, etc.
SEO has many parts that you can implement to improve your chances. These are:
Keyword research and placement (words that people would use in a search engine query, for example, "best restaurant"). You should have specific keywords that apply to each page of your website.
Title tags on each page of the website, which should include keywords or phrases about the content found on that particular page. This tells search engines what is on that page and what keywords it should be found under.
Meta descriptions of the pages on your website, which will show up when someone does a search in their browser or looks at Google snippets through other websites.
Structured data (HTML tags), which add information about the business and its location on the search engine results page
Social media links to your website, so potential customers can find and follow you on Facebook, Twitter, or other social media networks
Links on other sites to your website so that you gain page rank by being linked from another site
SEO Tips
Optimize images for the web and add alt tags with keywords in them to make it easier for search engines to find you when they are indexing pictures of your company or product.
Create a Google Analytics account and set up goals, so you can measure how effective your website is in getting new clients.
Respond to reviews of products or services on websites like Yelp to increase the chance that people find and ultimately use your company as it increases awareness.
Maintain an active blog with fresh content as this helps keep search engines interested. It also lets people find out more about your company.
Link back to other companies' websites in a non-spammy way to help build page rank on their sites. It could then lead them to link back or refer someone new who is visiting their site for the first time.
6. Create a Blog for Your Business
A blog is a website that contains articles about a certain subject. Peter Merholz coined the term blog in 1997 by combining the words web log. Blogs can be updated quickly and provide one person's opinion on many different subjects.
Benefits of a Company Blog
But it's also an amazing tool for online marketing:
A) Credibility: It provides your customers and clients with the information they are looking for as well as links to other related sites. It also gives you something new and exciting to offer them if they visit your site in the future.
B) Internal Communication: A company blog post is often a great way to keep employees informed on new developments within the company or to simply give them all something useful or interesting to read over lunchtime. This means they have access to important information whenever they need it without taking time out from work. It also helps create a feeling of team spirit throughout your organization.
C) Increased Sales: By writing blog posts focused on your products and services, you can drive traffic from search engines back to your website. Allowing potential customers to read more about your business can give them a better idea of what it is all about, which, in turn, can increase inquiries. You could also provide relevant call-to-action information within the articles. When readers click, they are quickly directed toward a page where they can purchase products or services using a secure payment service such as PayPal.
D) Connection with Other Blogs: Not only does this allow you to create relationships with like-minded companies, but it also gives you the opportunity of increasing customer numbers by mentioning new product launches or special offers in your blog posts and then linking back to related companies. You could also contact other business blogs that have been featured and ask if they would be willing to return the favor by mentioning your launch or offer within their blog posts.
E) Improved Search Engine Rankings: By blogging, you can increase the number of pages on your website, which can help improve your page rank for both keywords and categories or niches. More people are likely to find you when searching for relevant products and services because Google's algorithms recognize that there is a greater level of engagement with your site than with those that do not contain regular new content.
How do you set up a blog? The most important thing when setting it up is deciding what type of content you want it to have. This will determine the type of software and template you need. You can decide to have a blog that is just for your business or one in which guest authors may submit articles as well.
7. Invest in Training for Yourself or Other Staff Members to Expand Capabilities
You need training for your core business, but you also need it in emerging fields that can help your business grow. For example, new technologies are available or regulations change, managers and staff members should be aware of these and have the skills needed to meet them head-on.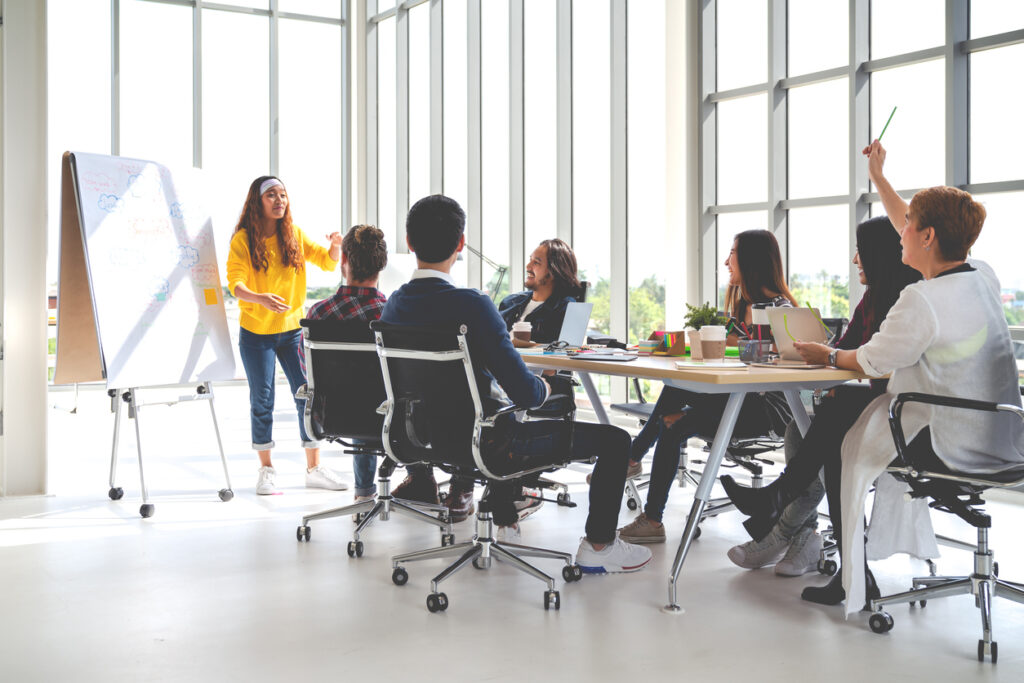 Benefits of Company Training
Training is beneficial not only to the individual but also to the company's bottom line and its overall success:
A) Produce Quality Work: Employees develop skills that translate into higher-quality products and services, backed by proven results. Many training programs are based on an employee's skill level at hire. These training programs provide new employees with an orientation to the company's culture and philosophy as well as specific job duties and responsibilities. The result is the consistent output that builds customer satisfaction, repeat business, and retention.
B) Maintain Productivity: Through training, employers provide employees with the skills needed to perform their jobs smoothly and productively. Employees who are better trained have a higher level of motivation and more self-confidence. They can achieve greater goals, leading to improved performance in the workplace and enhanced career advancement opportunities.
C) Increase Profitability: When combined with effective supervision, training brings significant financial benefits that include an increase in output, a reduction of rework and downtime, improved employee retention, and increased recognition by customers. A well-designed training program can provide immediate benefits as well as long-term gains throughout an employee's career. These benefits are visible to the company as a whole, such as higher sales volumes from satisfied customers or production efficiencies that result in lower costs to produce products or services.
D) Attract and Retain Top Talent: Many employees seek out companies known for their commitment to training because they view it as a sign of a company's strength, stability, and progressive culture—important factors when choosing an employer. Training programs can help attract potential candidates who bring valuable skills learned at other employers with them into your organization once hired. When competing for top talent against other companies, a training program can set your company apart and increase the chances for retention.
E) Demonstrate Commitment to Employees: A good training program demonstrates the organization's commitment to its associates' development. Because it benefits morale and productivity, it also helps foster employee loyalty and satisfaction—factors that contribute strongly to a positive corporate image. In addition, when supervisors are trained in supervisory skills or management principles, this reinforces their confidence in their ability to handle these important roles well. As they lead more effectively as role models for subordinates through appropriate training programs, associates benefit from higher levels of engagement and self-confidence within the workplace. With enhanced job satisfaction comes reduced turnover rates, again improving your company's reputation with customers.
F) Manage Costs: Training programs can help control training costs. In-house materials are far less expensive than outside sources, and training sessions also allow the company to delay hiring an outside instructor or consultant until it is absolutely necessary.
G) Achieve Compliance: Many industries have regulatory requirements that mandate certain certifications, such as health care establishments, food processors, and financial institutions. Training programs can help your company meet these requirements and remain in compliance with industry standards.
H) Increase Workers' Morale: Training can allow them to use their skills in new ways. Most importantly, training allows employees time for self-development. When employees are given opportunities for education and development, they are more likely to stay with your company because it gives them growth potentials that few other employers can offer.
Investing in training pays off for both the company and employees. Consider investing in training for yourself or existing staff members, so they have opportunities to learn new skills and abilities.
8. Invite Your Customers to Leave Reviews on the Websites They Use
Customer reviews are worth their weight in gold. They're so effective they can have a positive impact on your business.
Reviews are social proof that your product or company is great and does what it's supposed to do. People read reviews to learn more about the product, find out if it meets their expectations, compare it with other similar products, or even help them decide whether they should purchase the product or not.
The review section gives you an opportunity to influence the perception of your users toward your brand and product by providing them value at every stage during their journey of buying software. Reviews give your customers a chance to showcase how happy they are with your brand and product and share valuable feedback you can use for further improvement in future versions and services that you provide.
Lastly, customer reviews can demonstrate honesty and transparency, which builds trust with consumers who are looking for this information online before making decisions.
Oberlo has compiled a comprehensive list of statistics that show how vital user reviews are in a business. Some of the highlights include:
As many as 90 percent of consumers read reviews before they buy.
Almost 80 percent claimed that they trust online reviews as much as recommendations from friends and family members.
Over half of consumers will read at least four reviews before they buy a product.
That's not all. At least 50 percent of Internet users actually leave reviews once a month. Around the same percentage also expects the business to respond to their negative reviews within a week. Almost all who read reviews of others will also view the reply of businesses. In other words, reviews are also an excellent way to engage your target audience!
How to Generate and Ask for User Reviews
But many people and companies don't take advantage of them. This article will give you the tips you need to start driving traffic to your site with customer reviews!
A) Find Out Which Review Sites Are Trustworthy: Not all of them are created equal! Google, Facebook, Yelp, and more should be your primary focus. But don't forget tip #2.
B) Don't Just Focus on the Top Review Sites: Many other sites featuring reviews that are worth using are popping up, and most are free to sign up for. These include places like Springwise, BetaList, or AppFolio. You'll be surprised by how many people you can recruit in this way!
C) Allow Your Customers to Decide What Is Posted: A high rating shouldn't always come with glowing praise! When you let your customers rate you on any site they choose, they're more likely to be candid and honest about their experience with your company. This is the best way to make sure your reviews will be both realistic and helpful. Besides, the Oberlo data showed that 62 percent of consumers won't buy a product or service from companies that censor reviews.
D) Make It Easy for Customers to Review: Offer your customers a way to leave reviews on your website or offline (call them, for example). Make it easy for people to find out about your service, so they know how to leave one. If you don't ask your customers to leave a review, they may not do so on their own. In fact, the most likely ones to leave reviews will be ones that are unhappy with your company. So make sure you ask for them. Offer incentives to get more people leaving reviews- chances are that will encourage more people to post reviews too. Of course, if your customers really like you, then just ask them to leave a review!
If you are a small business owner, it can be difficult to know where to start with improving your company. This is especially true if your budget is limited, and there doesn't seem like much that you could do right now.
Fortunately, there are plenty of things you can do, some of which are free or cheap, that will improve your current situation! By applying these tips, you can improve your business in a variety of ways. If you do a little about these each day, you'll see improvements before you know it!
If you need more ideas on how to achieve business growth, check out the other articles here at Ask Chamber. We cover everything you wish to know about running an enterprise.