Plumbing fixtures need periodic maintenance, and for the most part, repairs are necessary when something has broken.
Before you panic about how to find a plumber who can fix your plumbing issues or whether you should do it yourself, here are some tips on what to look for in a plumber.
Stop! Pay Attention to This First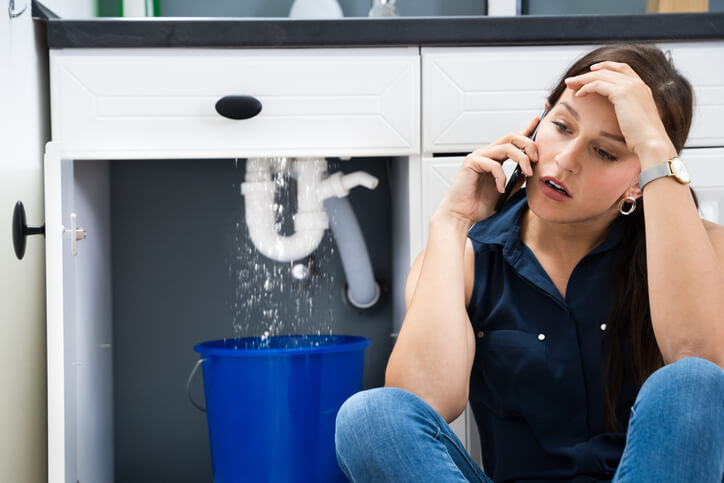 Probably you're thinking now, "But it's just a leak!" or "I'm not seeing any problems here." If something is going on in your plumbing, you may attempt to do it DIY just to save on costs.
Well, here's an eye-opener for you. In some ways, plumbing is like car maintenance: periodically, something will get clogged up, and you'll need to call someone out to help you fix it.
The toilet won't flush, your sink faucet has a drip, or the pipes have a small leak. It may be less expensive initially to "do it yourself," but when it comes time to fix it, you'll realize it was a lot more work than you were capable of!
Most homeowners do not have the proper tools or experience to handle major plumbing issues that could come up at any moment. You probably don't have the experience to notice signs like if your pipes are about to burst and flood your home within minutes!
A licensed plumber will know how to fix things correctly rather than just masking over the issue with a quick repair. This can end up costing you much less in the long run as well as preventing any potential damage from being done on your behalf without actually knowing whether or not it's been fixed properly.
Even if something does need fixing quickly, most licensed plumbers should be able to provide advice on some temporary solutions until they can get the necessary parts and come back to do it right.
8 Factors to Consider When Choosing a Plumber
When hiring a plumber to do any of these tasks, make sure you have someone experienced in the trade. Many times, homeowners end up regretting their decision of hiring a fly-by-night plumber. The problems get bigger over time until there is nothing left but to call in a professional anyway.
But how do you choose a plumber? Here are the most essential factors to consider:
1. Experience and Specialty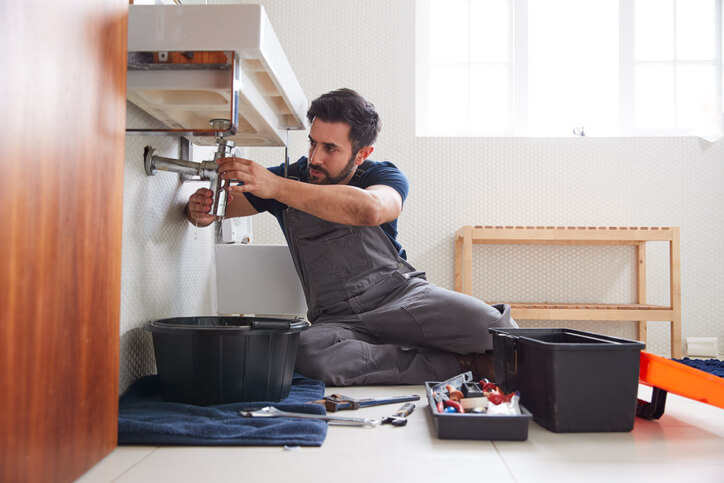 Shop for a plumber experienced in the type of job you need. There are numerous specialties within the plumbing industry:
leak detection and repair
water heater repair
sink and faucet repair or replacement
draining and flushing sewers, cleaning drain pipes
kitchen sink installations
bathtub installs (including water removal)
inspection and maintenance
Some may specialize in residential clients only, while others work in commercial and industrial businesses.
Be sure to ask your plumber what areas they specialize in before hiring them to work on your home. While it may not be possible to get references from past customers, don't automatically discount someone based on their lack of experience with your specific concern. Look instead at how long they have been doing the type of work required for your needs.
Most heating and cooling companies will do both gas and plumbing work, but this can be a problem because they are typically not qualified enough. This could lead to more damage or problems from trying to handle things that they may know nothing about!
Don't think that just because somebody has an "HVAC" sign out front or is a part of one company means that they are just as good as another that does only gas, electric, etc.
You want someone who knows what they're doing. Always make sure you're getting someone from a reliable, trustworthy company. You'll definitely want to talk with multiple plumbers before deciding. The more you know about what's out there, the easier it will be for you to choose!
2. Reasonable Price
Don't be fooled when the "cheaper" or "same day" service tells you they can do any of the plumbing jobs. They may not be properly trained and experienced for that particular job task. It could end up costing more time and money down the road.
Additionally, the cheaper plumber may skip some parts of the job, like using a higher-quality pipe. Remember, cheaper is not always better.
Here's what you should do instead:
Get multiple quotes – It's always better to get multiple quotes from different people when hiring a plumber. Even if you have found a licensed plumbing service in your area, it doesn't hurt to get an extra quote or two just to see how they compare.
Make sure the cost is transparent – When looking at a project they will do for you, always ask them what their ideas are as far as cost, so there aren't any surprises afterward. This can make things much easier on both ends. Sometimes it can take longer than expected or require additional parts and labor hours, which shouldn't be unexpected when doing this type of stuff. The same thing goes with the total amount you think the project should cost before they start working on it too. Don't just rely on what the plumber has told you. There may be additional expenses that may not have come up during the initial discussion.
Get free estimates – Some plumbing companies will offer free estimates, and that's something you can take advantage of just to give you a better idea of the cost. Note, though, that this is an estimate. The actual price you pay will still be different, but it should not be far off from the free quote. Otherwise, the plumber may have been charging you a lot of hidden fees. They may not be transparent with you.
See if they offer specials or discounts – Companies may offer discounts such as for seniors, first-time customers, or military personnel just to get your attention. Be sure to check out their standard rates before settling on a fixed price quote.
Be sure to get written estimates for both materials and labor before hiring a plumber – Upfront costs are necessary when having plumbing installation work done. Without knowing these numbers, there's no way to judge how much something will cost on your specific project. However, labor rates will vary from company to company depending on their overhead costs (i.e., rent) and the number of plumbers that work there. To make sure you're getting the best deal, get written estimates for both materials and labor from at least three different plumbers before hiring one to do your project.
In some states, contractors must provide detailed estimates before work begins. In California, a written contract or receipt is required for all jobs over $500. The estimate should include the cost of materials and labor and a firm price for the job. If you are working with several contractors at once. Also, make sure there is no added charge for phone calls related to your request if the worker comes out to look at your problem without first having talked to you about it. That might violate consumer protection laws regarding solicitation and installation practices by gas/heating and cooling companies in California.
3. Contracts and Guarantees
It doesn't hurt to ask for guarantees on labor and parts because it shows confidence on their part. While many plumbers do good work, they don't always come prepared for every situation or give fair estimates about how lengthy a job may take to fix. Giving you some peace of mind with the guarantee lets them know that you are serious about getting the job done correctly.
If there are warranties or guarantees on materials or equipment used by your plumber (i.e., water heaters, pipes), be sure they are registered under reputable companies that will take care of all repairs and replacements should something go wrong down the road.
If they tell you there is no guarantee, make sure to get a written statement from them saying that they take full responsibility for all parts and labor.
You should never pay in full until the work is completed and approved by you. While no company will be able to guarantee that all problems will be corrected, they should give you a warranty on their labor if there are any cosmetic issues or other errors found after the job has been completed.
Even if you're not satisfied with your plumber's work, always ask for home solutions before giving up on them completely. They may even offer a partial refund of what you have already paid if they cannot correct certain issues.
Most of all, make sure all services they offer are defined in a written contract. This way, there aren't any surprises when everything is said and done.
What should the contract say? The signed contract or agreement should state the service or work they need to do, the duration of the project, and final payment. This document should also outline how much money has already been paid toward the final amount, with any remaining balance still due before service can begin.
In addition, if your contract states there are any additional charges than those originally discussed during your estimate appointment, then each item will need to be detailed so you will know exactly what the price of services contains.
Lastly, choose someone who will stand behind their work. Homeowners who hire a plumber should be able to get an unconditional refund if the service doesn't satisfy them for any reason. Some, but not all, companies will also guarantee their work for up to one year after it's installed. Check with yours to find out what their policy is.
You should never feel like you are being "bait and switched" into buying new parts or services that you didn't need in the first place. Review all your options with the plumber and never agree to a job that is not necessary at the moment.
4. Licenses and Credentials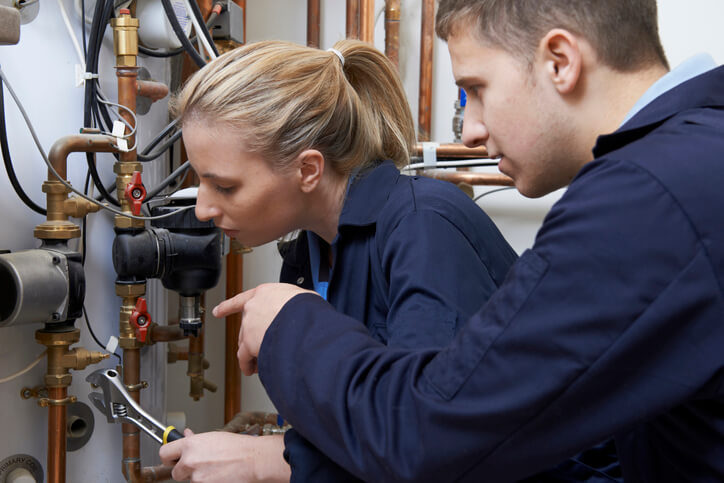 Looking for licenses and credentials makes them more accountable for their work. They can get fined if they are found to be doing shoddy jobs or using substandard materials. You may also need some type of permit when installing major appliances like water heaters so make sure this is getting taken care of beforehand as well.
A plumber must have a license or certification in the local area where they are working if one is required. This means that they are qualified and have met certain standards of education, training, and/or experience before being issued the license.
Some states will not allow unlicensed people to work on plumbing systems at all! If you can verify that your potential plumber has a current license, then he or she should be able to work legally within your state.
There may also be an expiration date with their credentials. This would mean they would need to renew it before continuing on with any other plumbing services for you. These types of certifications may come from national or local affiliations like the Plumbing-Heating-Cooling Contractors Association (PHCCA) or the American Society of Plumbing Engineers (ASPE).
If you're not sure about your plumber's credentials, it would be best to check with them before signing on for any work. Many states have online databases where you can check to verify if your potential plumber has a valid license and/or record of complaints against them as well as how long they have been registered with the state.
A plumber who is a member of the PHCCA is more likely to have all business licenses, workers' compensation coverage, and liability insurance needed to perform work legally. Certified members must maintain numerous levels of certifications and licenses related to their trade and meet rigorous testing guidelines for each area of expertise. You can call (703) 237-8100 to verify business license information and other information about member plumbers.
5. References and Reviews
Are customers satisfied with the work done by this team of plumbers? Always check with the Better Business Bureau to see if they have any complaints lodged against them from previous customers.
Any recommendations or positive reviews from previous customers should provide additional peace of mind while knowing exactly what kind of customer service that you can expect. Taking the time to check out these reviews will give you some key insights into what type of business practices a potential plumber.
Many customers may be hesitant about leaving legitimate feedback because they think there could be negative repercussions. Always try to factor this in when doing research online. When possible, try calling around to speak with current customers, so you can hear what they have to say from their experiences.
Although it might be a little inconvenient, ask friends or family members if they can give you any references for local plumbers. If possible, also check with other homeowners in your area who have recently had similar plumbing installation projects done in their homes (i.e., repairing leaky faucets).
Getting references can be a huge help as well and will likely provide safer estimates of how much a job may cost you in the long run. Even if your plumber is an employee for a larger plumbing company, he/she will typically have some idea what they would charge to do it based on past jobs that they've done, so this isn't too far off-base either.
When calling others for references, make sure you ask if these people were satisfied with the quality of work performed and not just the price (no one ever closed a sale by talking about how much it cost). If possible, visit other homes that were worked on so you can see for yourself if their work is done in a first-rate manner.
It also helps to get plumbers with a solid reputation in the community. They should have an established track record of helping customers from start to finish.
If there are any unresolved complaints about them, then you should proceed with caution before hiring them. For example, if they failed to show up at appointments, didn't complete a job in a timely manner, or overcharged their clients, chances are that others had similar problems as well.
By doing this, not only will you find reputable plumbers who are capable of doing quality work on time and within budget, but you'll also gather information about how much they charge and what type of work they do.
6. Insurance Coverage
Ensure that your plumber is insured and licensed. Better yet, have them provide you with a certificate of insurance. Also, double-check that his license is up-to-date with the applicable state's board of plumbing to make sure he knows what he is doing. It will be especially important if they're working on gas lines in your home.
If your plumbing contractors have just $10,000 in liability insurance, and you damage your home or cause an injury from their negligence, then they will only be able to pay for a maximum of that amount.
Some companies may offer more coverage if you ask for it. However, make sure to check with your homeowners' or renters' policy). If there is no proof of adequate insurance coverage (which would also include worker's compensation), then you should not hire that company due to its safety concerns.
7. Proof of Work
No matter how good a plumber is, if they don't have quality products that will handle your needs, then it's unlikely that you will be completely satisfied with their service. If you're interested in a certain product (i.e., water heaters or toilets), find out where the closest showroom location is and make a visit there to see if it's something for your home.
If this isn't possible, then at least ask for a catalog so that you can order the product online once you can determine what you want for your plumbing installation project.
Don't forget too that you can actually request working samples or a portfolio before hiring a plumber. There are many ways in which people try to cheat others out of their hard-earned money, including by using low-quality materials or by having workers do poor-quality work.
You can use the samples to compare what you have at your home just in case there will be issues down the road. If, for some reason, they don't want to do this, make sure to walk away and find someone else who will.
8. Customer Service
Everyone deserves a plumber who also knows how to communicate, especially if you're facing an emergency situation like a busted pipe.
When it comes to responsiveness to calls and emails, ask yourself:
When is the best time of day (or day of the week) to call?
Can they return your emails in a timely manner?
How quickly can they return your calls?
Do they make house calls if needed?
Are they available during off-hours?
When is the best time for them to start the job?
If not, then it may be due to too many customers calling them with plumbing requests. This could mean that you will soon be placed on hold as well. Choose a plumber who can answer your questions without delay or confusion.
Although it might seem like a lot of work and probably more expensive, the best way to protect yourself from a plumbing disaster is to hire professionals for anything related to your home's plumbing system (i.e., installation or repairs).
However, knowing what you should look for in a plumber can help keep you on budget with project costs and timeframes while also ensuring that the job gets done right.